Area Building, a Beginner's Guide
Let us start out by saying that building an area is not at all that difficult, it does however require a lot of patience, especially if you want to build a larger or more complicated area.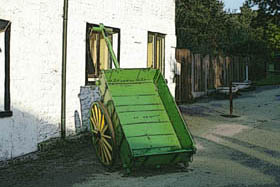 The first thing you have to keep in mind is that the area is going to be placed in a mud with a storyline. So be sure to know what you're dealing with if you're going to have a theme in your area. Once you have decided on a general idea start working things out before you start building. It is possible to start building the area online right away but you lose the oversight you have when you first outline everything.

When the time has come to put everything on the mud there's a couple of helpful links that could get you started with commands :

Herne's Building Pages is THE resource for building commands on Smaug.



And finally some descriptions of armour and weapons:

Armour.
Weapons.


For those of you not fluent in the art of English writing be sure to check out the following:

On common errors in language.
On style in language.



This is by no means a complete reference to everything you need when building, nor is it intended to be. But it will get those of you without experience on the way. Some of these pages contain links to helpful pages, if you find one you feel to be important enough to be included in this (brief) list, feel free to email the url to Gareth.

Abandoned Codex building standards guide to follow soon.
Latest News
More New and improved features
New and improved features
Building Port Fixed
Konwaa expansion
New area
Av3 and Norkives
General mud forums de-announced at mudsnippets.net
General mud forums announced at mudsnippets.net
New site goes online.